How to make Cortadito coffee – Authentic, yet simple recipe!
Whether you're in the mood for a cup of sweetness first thing in the morning or a delicious Cuban dessert, a Cortadito coffee is a must-try.
What is a Cortadito coffee?
A Cortadito is basically a shot of Cuban espresso combined with warm condensed milk. Cortadito means "short cut" in Spanish, referring to how the milk "cuts" the potent espresso. An integral part of Cortadito is the "espuma", the golden brown sugar and espresso mixture that makes Cuban coffee so decadent.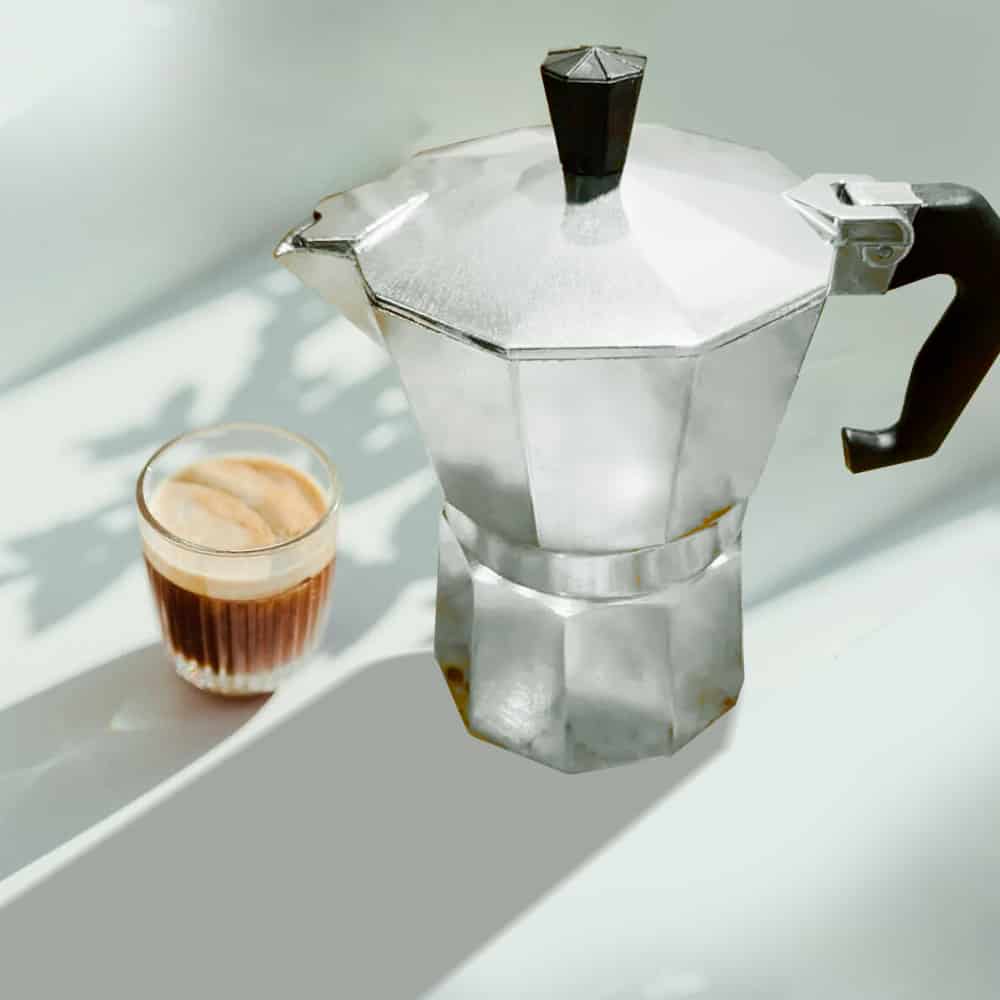 Here are some exciting things to know about Cortadito coffee:
A Cortadito's milk is more like a latte's than a cappuccino's; it's much more fluid and has a much lighter texture.
The most frequent approach to making a Cortadito is to create a Cuban coffee and then add the milk.
It is typically consumed as a dessert or breakfast, alone or with food.
Drinking a Cortadito or a Cuban Coffee is a daily ritual among Cuban American communities. It is a critical social and cultural practice that binds people to their homeland. There are countless restaurants and cafes in South Florida that serve it.
If you want to make it yourself, follow our simple Cortadito coffee recipe below.
How to Make a Cortadito?
This Cortadito coffee recipe follows the traditional way of preparing the beverage using a 2-cup Moka pot, which is the most common size.
Alternatively, you can use regular espresso if you have an espresso maker.
What do you need to make Cortadito?
Filtered water
Finely ground Cuban coffee
2 cup Moka pot (or 2 shots of espresso)
4 tablespoons sugar (white or brown sugar is fine)
2 ounces of condensed milk
Making a Cortadito is easy, but there are several simple steps you need to follow. Let's begin.
Step 1 – Boil water
Boil as much water as you need for your Moka Pot, and pour it into the bottom part of the pot up to the pressure relief valve.
Step 2 – Add coffee
Put some finely ground coffee into the filter basket and level it off without packing it. Put the filter into the bottom half, and screw the top half of the Moka pot on.
Step 3 – Heat on!
Keep the burner at low-medium heat. Don't try high heat to make it quickly since you will burn the coffee.
Step 4 – Warm condensed milk
Warm the condensed milk in the microwave or stovetop. It needs to be heated, but not to the point of boiling. You can use regular milk, which you should steam or froth. But don't use the foam; you need creamy texture milk for this Cortadito recipe.
Step 5 – Prepare sugar for the espuma
Espuma is what makes Cuban coffee different than regular Moka pot coffee. There are several steps involved in creating the espuma, and it all starts with sugar.
Put four tablespoons of sugar, or as much as you like, into a small bowl.
Step 6 – Pour first coffee ounce onto sugar
When around an ounce of espresso emerges on the top of your Moka pot, pour it onto the sugar, and bring the pot back to the burner to complete brewing. Using the first and strongest drops of espresso in the sugar mix is essential for making true espuma.
Step 7 – Mix the espuma
Vigorously mix the sugar and this espresso until the sugar melts, and you get a golden, thick, sugary coffee paste. This is your espuma.
Step 8 – Pour coffee onto the espuma
After the remaining espresso has finished brewing, take it off the stove, and pour it over the espuma you just made.
Step 9 – Add warm milk
Fill each mug halfway with the coffee and with warm milk. Cortadito has a 1:1 coffee-to-milk ratio.
Your cortadito is ready, and it's time to enjoy your cup of coffee. It is excellent as a morning starter or a dessert after a meal.
Cortaditos are super sweet and savory, so feel free to lower the sugar content if you like.
Here is a condensed set of instructions.
What kind of coffee cup should you serve Cortadito in?
Since it is a hot, sweetened espresso drink with as much milk as coffee, a small ceramic espresso mug with a handle is best.
Frequently Asked Questions about Cortadito
Should you use espresso or Moka pot for a cortadito?
The traditional Cortadito is made with a Moka pot, but if you have an espresso machine at home, you can opt to use a double shot of espresso as well. 
What is the caffeine content of Cortadito? 
Cuban coffee typically contains 484mg of caffeine every 8 ounces, equating to 60mg of caffeine per shot. The only caffeine in a cortadito comes from the espresso, as milk contains no caffeine.
What is the difference between a cortado and a cortadito? 
A Cortado is a popular drink in Spain and Portugal, and it uses standard espresso as the base coffee. In contrast, Cortadito is popular in Cuba, and it uses sweet Cuban coffee. The coffee to milk ratio of both drinks is 1:1. 
A Cortadito is a Cuban Espresso made out of pre-sweetened espresso and steamed milk.
What is the ratio of coffee to milk in a Cortadito?
Use a 1-to-1 ratio for Cortaditos, meaning you put as much milk as coffee into the drink.
What kind of milk should go with a Cortadito?
Traditionally, Cubans prepare Cortaditos with condensed milk, which is a sweetened form of evaporated milk. You can opt to use regular frothed milk or even plant-based milks.
How did it go?
Please let me know in a comment below!