Yes Plz Coffee: Delicious Subscription Coffee Delivered Directly to Your Door
There are several ways to enjoy coffee, but let Yes Plz Coffee count and describe the ways. With Yes Plz coffee subscription service, the natural way of drinking coffee was catapulted into a whole new level of coffee appreciation. The "cracker-jack-prize-in-the-mailbox" feel that each subscription gives may have you lurking around the doorstep waiting to receive each delivery firsthand.
This Yes Plz Coffee review should help showcase just what they have to offer plus we were able to interview the founders, Sumi Ali and Tony Konecny. We've got some great information in this article so please keep reading.
Heck, Yes Plz! Our Review
Yes PLZ Review Score
Pros
Single-origin beans
Beans are roasted-to-order to ensure freshness
Shipping is included
Blended options
Coffee choices are hand-selected
Cons
Can be more pricey than other subscription services ($17- $23 per order)
Not a massive list of coffees to choose from (for some people this is a con)
Summary
Yes PLZ offers high-quality single-origin roasts and blends delivered direct to your door. From our tasting experience, this is some of the best subscription coffee we've enjoyed.
Sustainability / Social Justice
3
The Yes Plz Story
Before the year when Yes Plz was founded in Los Angeles in 2018, Tony Konecny and Sumi Ali were still on their journey toward greatness. In 2001, Tony was a slinging barista at the seminal Victrola Coffee in Seattle, while Sumi was an aspiring barista set to shake up the coffee industry with his sincere devotion to brewing.
In 2008, Tony was curating coffee for the Slow Nation taste pavilion, where he designed an experience that guided over 10,000 coffee tastings for a single intense weekend. Yet, he went on a soul searching the following months and ended up establishing Tonx Coffee in 2011, which set up the bar for coffee standards in LA high.
Sumi Ali was shaking up the Atlanta coffee scene with his flair for coffee in 2010 and landed an opportunity in one of Atlanta's first Third Wave shops called Condesa. In 2012, he packed to the west to hone his craft of making coffee to the most vanguard coffee bar in LA, the Intelligentsia.
During Tonx Coffee's second year, Tony onboarded Sumi to the roasting department. By 2016, Sumi and Tony joined the crusade of a revolutionary restaurant LocoL, where they built the satellite coffee roasting operation, which would become the precursor for Yes Plz.
In 2018, Tony and Sumi took a leap of faith to establish Yes Plz Coffee. This coffee roasting company aims to "restore the sanity to your home coffee universe while indulging their expansive culinary craziness" in one subscription at a time.
Overview of YES PLZ – Things to Consider Before Buying
Coffee experiences and perspectives are unique to one another. Tony "Tonx" Konecny's and Sumi's coffee journey says it all. One thing's for sure: there are some things to consider before you buy a coffee subscription.
Subscription service
Subscription costs
Frequency
Location
Subscription Service
If you're not familiar with how subscription works, it is best to do your homework. Yes Plz gives coffee drinkers a great deal but does not push them to dive into their subscription. Instead, you can try their free samplers to experience for a shipping fee of $3. You can take a sneak peek what Yes Plz Coffee is brewing here.
YES PLZ made our list for the 25 Best Subscription Coffees. Want to see who else is on that list? Click here.
Subscription Costs
Each subscription with Yes Plz Coffee corresponds to the number of times you'll enjoy their coffee. A 12oz (340 g) bag can make 18 to 25 cups for only $23. Likewise, you can get the roast in an 8.8 oz (250g) resealable bag for only $17 per shipment. The shipping cost is free so you can guiltlessly include Yes Plz into your schedule.
Frequency
If one of your greatest pains is finding out that you've run out of beans, a coffee subscription is a perfect solution. You can get this coffee – zine subscription delivered to your doorstep weekly, bi-weekly, every three weeks, or monthly – depending on how hardcore a coffee drinker you are.
Location
Most of the coffee subscriptions in the US deliver only within their region. That is to maintain the freshness of the roast from the roasting facility to your kitchen. USPS delivers Yes Plz coffee to any point in the United States so don't have to worry about how fresh your bag of beans is.
Features and Benefits
The features and benefits are the deciding factors on why you should buy a coffee subscription. While Yes Plz offers similar features and benefits to most other subscriptions, what sets them apart is their take on"Third Wave" coffee and the goal of making this subscription worth every single cent for the following reasons:
They offer convenience to anyone prone to running out of beans. Subscriptions give you the freedom to schedule when your beans will be delivered to your doorstep.
Provide variety in taste as Yes Plz keep evolving their blends from single-origin regions from where the best available green coffee is meticulously roasted.
Always fresh because the beans are roasted-to-order to ensure that you'll have a great-tasting cup every time you brew.
Have a unique blend from single-origin beans that Yes Plz source from importers and exporters.
The people behind this subscription know more about the blend. For Tonx and Sumi, coffee is not just a drink. It is an expression of art. Every coffee blend Yes Plz roasts has a story to tell and it the prints you receive from every delivery make the coffee experience even more personal
Straight up better value. It's like inviting Picasso and Kahlo every week to drink coffee in the afternoons.
Reviews
Yes Plz coffee – zine subscription is a celebration of good coffee and great stories, and these people have plenty of stories to tell about their coffee experience with Yes Plz.
"Yes Plz is a coffee subscription that arrives with its own paper to read alongside a morning cup. While not strictly uncommercial, there's no better word for the project than zine." https://t.co/T4iuVZpkm4

— indievc (@indievc) July 1, 2019
Alternatives
YES PLZ made our list for the 25 Best Subscription Coffees. Want to see who else is on that list? Click here.
Best Value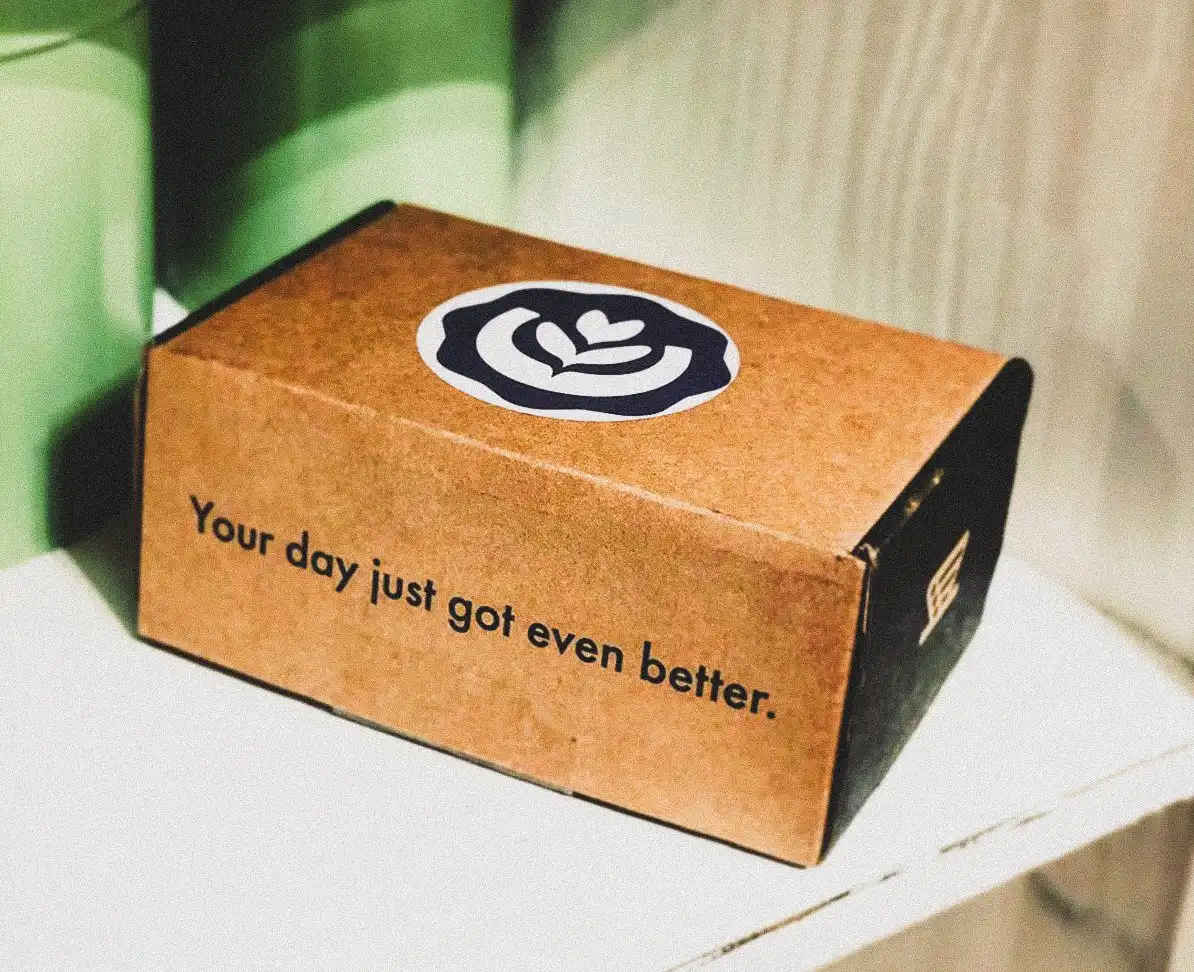 Crema.co
Crema has a different take on their coffee subscriptions. They allow you to add coffees in their collection to your "Coffee Playlist" before you activate the subscription and start the delivery. Each Coffee delivered to you is freshly roasted-to-order and shipped free.
Get $1 to $3 off on all coffee purchases. The proceeds go to support Alight, who are fighting the spread of the Coronavirus.
Subscription cost: $
You'll receive: One bag of 12 oz or 5 lbs of Coffee depending on your roaster and coffee single origin of choice.
***Save $1 - $3 + Get FREE SHIPPING FOREVER***
Check Latest Price
Learn More
Affiliate links / Images are directly from the manufacturer
Best Social Mission
Grounds and Hounds Subscription
Grounds & Hounds Coffee is not just a coffee company but a social enterprise that supports animal rescue and adoption. It is like a paradise for coffee and dog lovers. Not only that you will be able to buy delicious specialty coffee roasts, but with every purchase you make Ground and Hounds will donate a portion to an animal rescue initiative. They are also big supporters of organic and FairTrade coffee.
Subscription cost: Coffee Club: $$ plus shipping
You'll receive: One 12oz bag of coffee beans per month depending on your subscription (available in 12, 24, 36, and 48 oz).
Learn More
Full Review of G&H
Largest Selection

Trade Coffee
Coffee subscription in Trade is personalized after taking their quiz on how you like your Coffee. Trade will then curate the matches for you.
Subscription cost: $
You'll receive: 12 oz bag of coffee beans (either ground or whole beans)
***Save 30% Off Your First Bag + Get FREE SHIPPING FOREVER***
Check Latest Price
Detailed Review
Q&A with the Founders of YES PLZ – Tony Konecny and Sumi Ali – June, 2020
YES PLZ blends/weekly picks (releases) are quite unique, what sort of customer feedback drives the pursuit of a new "batch"? How often do you re-circulate popular roasts/blends?
A lot of roasters with big offering lists and all the multi-roaster aggregator services can get away with sending you a mediocre batch and write off you not liking it as a just a bump on the long foggy road of finding your personal subjective taste. "Oh you didn't like that? Well clearly you don't like coffees from East Africa" or some other bullshit. We walk a high wire act where every release we craft has to crack the bat and be good. There's no hiding behind a bloated offering list. – Tony
We approach each release as a culinary opportunity and there are two questions we always can come back to when we are working on a release – Is this delicious? and is this more delicious than the last release?- Sumi
Do Tony and Sumi have any opposing views on coffee that "compete" to inspire new things?
I think one of our great strengths is our alignment on being customer-centric in every decision we make. We are a bit unrelenting when it comes to thinking about how we can better serve those making coffee at home. – Sumi
I think we each have preferences that are unique, but our tastes overlap nicely and we agree strongly on the things we *don't* like. We're not afraid to be critical around each other. There's never tiptoeing or being timid when it comes to us tasting coffees. -Tony
After over ten years tapping into the home brewing market, what has surprised you the most?
How under optimized and ignored at home coffee lovers are. There has never been so much access to specialty coffee however finding and reliably delicious beans has never been more confusing -Sumi
I could answer this question a bunch of ways, but I'll say that I'm still surprised at how few affordable burr grinders are on the market. – Tony
How does customer service online differ from the barista perspective? Are subscribers significantly different than guests at a coffee shop?
I feel like people are more confessional, more open, in email than face to face. Baristas and coffee bars can be intimidating and most people don't like to share negative experiences, or are afraid to ask "dumb" questions or act like novices in that environment — especially with someone who presents as an expert. It's something you have to be really conscious of overcoming in a retail environment. – Tony
The customer experience is fundamentally different between the two. When someone writes to us for any reason they are inviting us into their kitchen. If a subscriber has a bad experience, they have a direct line to the person roasting their beans. That said, the drive every great barista has to surprise and delight a guest does carry over to helping people online and is just as rewarding for us. -Sumi
What are the most unique customer service experiences/challenges you've had to face since the origination of Yes Plz?
We love talking to our subscribers and encourage them to write to us for any reason. We have a number of people who just write in occasionally to say hello and see how things are going. We are happy to take the excuse to hit pause and just talk for a bit. -Sumi
How have the last 4ish months differed from your typical months with regard to COVID, the economy, etc? How did you cope?
We've seen a bump in new sign-ups and more frequent deliveries from our longtime customers. It's been a weird time to figure out what kind of marketing and advertising to do. You want to grow the business, keep it sustainable and take care of your people, suppliers, customers… but not be obnoxiously opportunistic. It does feel like we've been able to connect more with our customers as people have more free time to play with coffee, try new brew methods.
It's gratifying to feel like we've built something resilient enough to keep us occupied while not everyone is so fortunate. We have a lot of friends in the restaurant business and there's a lot of pain and loss there. -Tony
Obviously we are feeling incredibly grateful to get to continue to do what we love every day. We started this with the commitment to deliver the best possible experience to the person making coffee at home so the last 4 months have been us do our very best to continue to deliver on that promise. – Sumi
How do you think the "specialty coffee" industry will change in the next ten years? How does technology affect you, if at all?
I think — and hope — the democratization of good coffee will continue. The era of a bunch of gatekeepers making great coffee appear to be something reserved only for hobbyists and snobs is mostly over. I think the appreciation for great coffee will keep moving more toward the home as fancy coffee bars continue to lose their novelty. – Tony
I agree with Tony completely. I also believe that any technology can play a huge role for us. Any new technology that can help us deliver a fresher, more delicious experience faster is worth our time. We will always continue to double down on anything that improves the experience for our subscribers. – Sumi
Your business model is super-simple and a bit on the "upscale" end. How did you determine your demographic? Are there plans to target different demographics?
For us, it really starts around making the best possible product we can from a culinary and creative perspective — something we felt was missing from the landscape. Marketing has always been secondary to us in ways both positive and not. In 2020 you don't really need to over-sell people on the value of getting a coffee subscription. You do need to have a great product and keep a really high batting average. Great coffee is still one of the best bang-for-buck affordable luxuries. – Tony
It's true we have built-in as many efficiencies as we could into the business but not to make the business easier to operate but rather to allow us to spend that time and energy on the product and experience. Every decision we make is focused on delivering the best possible outcome. For example, each week we release one blend or single origin. Each release is the culmination of a week's worth of sample roasting, tasting, and cup blending to arrive to a decision. After we ship it, we start over. – Sumi
I like the way your unique talents/experiences are illustrated on the site and how they intersect. How strongly do you think your teamwork/individual accomplishments impact the success of your business?
There's an adage that you shouldn't go into business with your friends, but I think when you're working on something that is creative — whether the arts, culinary arts, whatever — you need to be working with people you can trust, be real with, go deep. Having a shared ethos and being driven by the same dissatisfactions is great, but if we weren't also friends it'd be a lot tougher on both the business side and bean side. – Tony
The same thing that makes Tony and I great collaborators in the tasting room applies to every aspect of our business. Total trust, extreme respect, and complete refusal to be performative – there's no bullshit between us. – Sumi
Conclusion
There are various ways to enjoy coffee, but Yes Plz coffee subscription will teach you to appreciate every single bean and how to adore the masterpieces of your favorite artist. From Sumi and Tonx's respective coffee journeys, we can see that coffee is not just a beverage but a priceless treasure worth owning as it always brings us back to our senses from every sip.
With how much Tony Konecny and Sumi Ali value the craft of making coffee and making it more appealing with print media, even I can't imagine what it would be like not to have good coffee in my life.
Have you tried Yes Plz coffee subscription? What's the most memorable coffee blend you've received from their subscription? Tell us more about your subscription experience with Yes Plz by commenting below.
Get a free sample and only pay $3 for shipping by clicking this link.