Grounds for Change: A Social Purpose Corporation with Extreme Commitment to Sustainability
Grounds for Change is a family-owned coffee company in Seattle that strives to offer Fair Trade, Organic-certified, and Carbon-free coffee to the local PNW community and the world. Yet, their sustainable plan doesn't stop there. As an official Social Purpose Corporation, Grounds for Change seeks to make its environmental and social impact widely known.
Here are the highlights of what we've found about Grounds for Change after researching sustainable coffee in Seattle. Enjoy.
Grounds for Change
Pros
There's a wide variety of coffee blends to choose from
Lots of decaffeinated coffee options
High-quality coffee and surprisingly affordable
Cons
Only offers annual membership subscription
Not available to any online store aside from its ordering page
Summary
Grounds for Change is a noteworthy Organic and Fair Trade coffee roaster near Seattle. It's impressive for an organic coffee roaster specializing in single origins, blends, decaf, and gourmet coffee to stay so focused on the sustainable goals they want to achieve despite the many changes in the environment and the tough competition in the coffee market.
Sustainability / Social Justice
4.5
Overview of Grounds for Change
A coffee company with a big following would typically go for more profits, but Grounds for Change took another path towards sustainability. It's a Seattle-based coffee roasting business that takes pride in all of their coffee blends that are Fair for Life Fair Trade certified, USDA Organic certified, and Carbon-free.
Aside from these green certifications, Grounds for Change actively supports community-based programs in coffee regions from the profits they make selling coffee. Likewise, the coffee company is keen on its sustainable goals by doing some of these environmentally-friendly initiatives.
Off-set carbon dioxide emissions from operations, packaging, inbound and outbound shipping to customers
Using 100% renewable energy from roasting to delivery.
Organic waste composting
Creation and production of marketing materials using 100% recycled items
Donation of recycled empty burlaps to local organic farmers to be used for weed suppression and erosion control.
Donation of inbound freight pallets for upcycling
Supporting social and environmental organizations with their 1% of gross annual sales as part of the initiatives of 1% For the Planet members.
Working side-by-side with green organizations that promote positive change
Sustainability
Grounds for Change is a meticulous coffee company. Everything they do must, in some way, affect long-term welfare for the environment and society. Below are some of the certifications which serve as Grounds for Change's model for a sustainable business.
B-Corp
Grounds for Change partnered with B Lab to ensure that their goals are aligned with the highest environmental and social standards. With an overall B impact score of 100.2, this coffee business situated at the Kitsap Peninsula stays committed to its triple bottom line – environmental, social, and financial implications of operating a sustainable coffee business.
From this agenda, it expanded to premium quality, passion for the trade, and excellent service. As a result, the community gets to experience exceptional coffee while protecting the environment with a real livelihood for coffee farmers, zero-carbon print, and forest preservation for migratory songbirds.
1% for the Planet
This Certified Organic coffee roaster is a proud member of the 1% For the Planet movement and has supported environmental and non-profit organizations with their one percent of total annual sales since its inception in 2003.
Grounds for Change founders immediately joined 1% for the Planet, believing that establishing the small fair trade organic coffee roasting in Seattle is also accountable to an "Earth Tax" and 1% For the Planet is the proper organization to trust to oversee the process.
Organic Coffee
When you buy any coffee blends from Grounds for Change, you're choosing from a stock that has been Organic Certified by the Washington State Department of Agriculture. This organic certification is essential for Grounds for Change because coffee drinkers, coffee farmers, and the environment will benefit from it.
Even though the coffee beans have undergone the roasting process, non-organic coffee beans will still contain trace amounts of chemicals that can endanger a coffee drinker's health. Likewise, these pesticides pose a threat to coffee farmers' safety and the environment when chemicals are used to cultivate coffee plants.
Fair Trade
Grounds for Change partners with Fair for Life Fair Trade – a label certification backed by Ecocert. The Seattle coffee roaster aims to uplift the farming families' quality of life by creating an equitable and sustainable model of international trade. Such a model benefits producers, consumers, the industry, and the planet.
To learn more about the Fair Trade model, our Fair Trade review is an interesting read to help you get informed about sustainable coffee and trade.
Carbon-free Coffee
Partnering with Carbonfund.org is one of the sustainable goals that Grounds for Change wants to achieve. The partnership enables the coffee roaster in Seattle to offset 100% of the global warming emission connected to their coffee production.
To obtain the Carbon-Free Certified product label, the coffee company completed the meticulous third-party certification process. You can thoroughly read their "crop to cup" analysis to understand better how Grounds for Change managed to make their coffee carbon-free for you and the environment.
Cafe Femenino
The Cafe Femenino Coffee Project is a project geared towards the empowerment of women. It caters to members of the household often given the passive role. With Cafe Femenino, women are allowed to be the managers of their lives by building self-confidence and building leadership skills through guidance and sharing experiences.
To keep the ball rolling for the Cafe Feminino, Grounds for Change donates an additional 10 cents for each pound of Cafe Feminino to the coffee growing project for women. Likewise, they provide sponsorship for the Early Education Center Pilot Program to the 17 communities which serve as Cafe Femenino's coffee supplier.
Coffee Sourcing
Grounds for Change source and roast their coffee from 100% organic and Fair Trade certified coffee farmers and coffee-growing cooperatives since founding in 2003. This certified organic coffee roaster works hard to help cooperatives develop predictable sales volumes that will support smallholder producer groups.
The Seattle-based coffee roaster works with producers with Fairtrade Labeling Organization (FLO) Certificate with good standing, with validity verified regularly, and has met or exceeded the coffee company's strict quality standards.
Coffees Available Online:
If you're looking for high-quality, sustainable coffee, Grounds for Change offers the following blends that best describe its origin and producers.
A collection of single-origin coffee. The pride of top coffee regions in the world.
Guatemala Quetzal
Nicaragua Miraflor
Honduras Congolon
Guatemala Huehuetenango
Ethiopia Yirgacheffe
Sumatra Telong
Peru Cafe Femenino
Guatemala Forestal
Combination of high-quality Fair Trade and Organic coffee beans for gourmet coffee lovers.
My Favorite:
Seabrook Blend 
Equinox Blend 
Autumn Seasonal Blend 
Agate Pass Blend
Vienna Roast Blend
Classic Espresso Blend
Dolce Espresso Blend
Obsidian Espresso Blend
Nordic Blend
Solstice Blend
French Roast Blend
Half-Caff Blend
An exhibit of coffee blends that allows you to enjoy coffee without the jitters.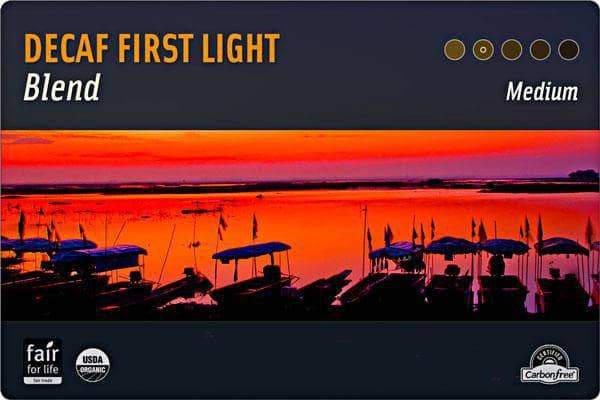 Decaf First Light Blend
Decaf Espresso Blend
Decaf Sumatra Telong
Decaf Peru Cajamarca
Decaf Midnight Blend
What the Community Says
Alternatives
Volcanica
Biggest Sustainable Collection!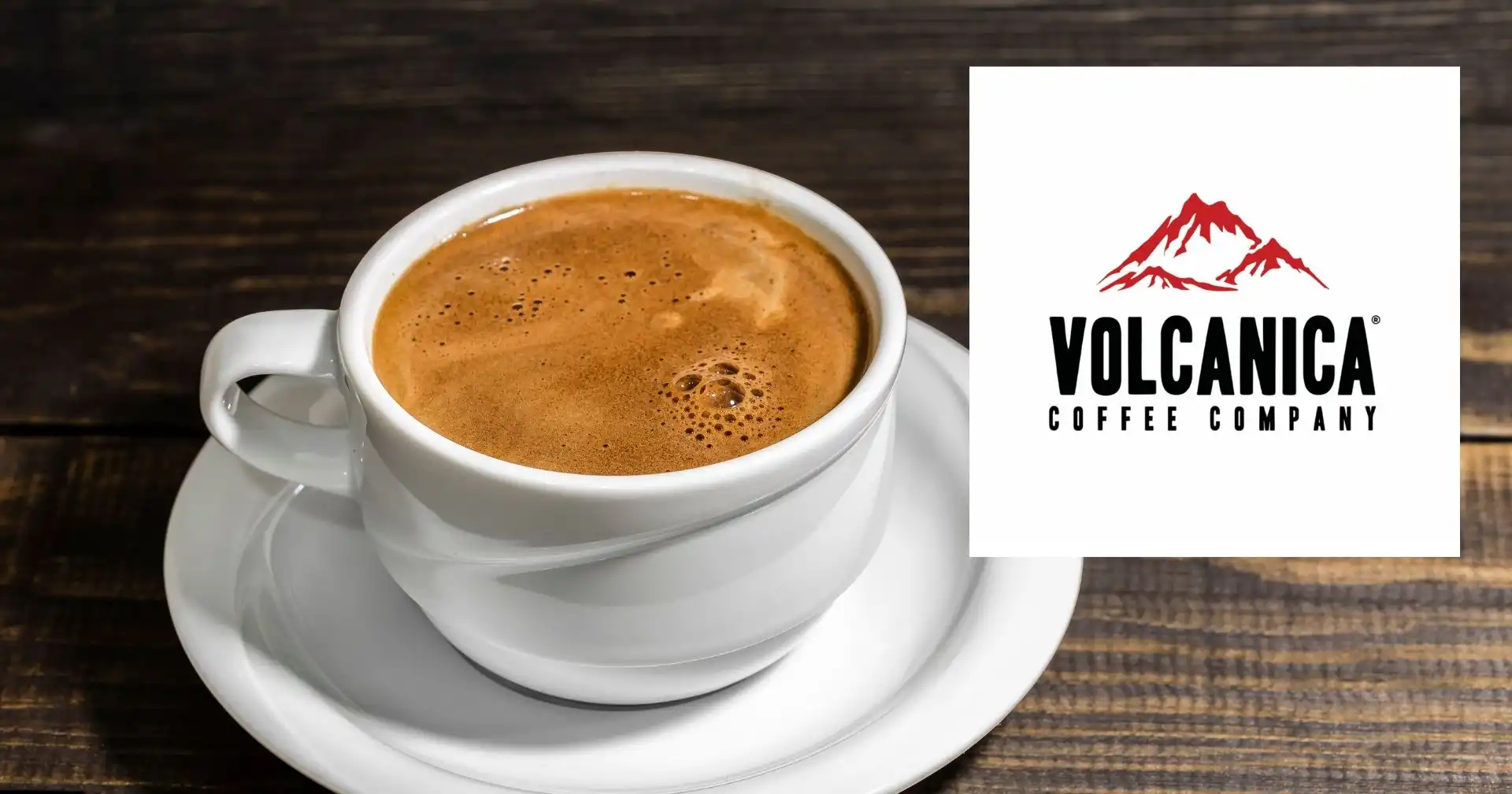 Volcanica Organic Coffee
Volcanica carries over 130 different coffees including single origin, estate, peaberry, decaf and flavored coffees from all around the world. All of their coffees are fresh roasted in Atlanta, GA. Check out their Organic, Fair Trade, Shade Grown, and Low Acid Coffee varieties.
Buy Now
Read Our Review
Affiliate links and images were provided by the manufacturer
Tiny Footprint Coffee
Carbon Negative!
Tiny Footprint Coffee
The World's First Carbon Negative Coffee Roaster!
Tiny Footprint Coffee is a coffee roaster with an environmental cause. It's the world's first carbon-negative coffee that supports sustainability and fair labor. They source their coffee beans from farmers who give utmost care to the coffee plants and protect the environment where they cultivate their beans. Also, they pay their growers a fair and competitive wage.
Check Latest Price
Read Our Review
Nossa Familia Family Roasters
Read Our Review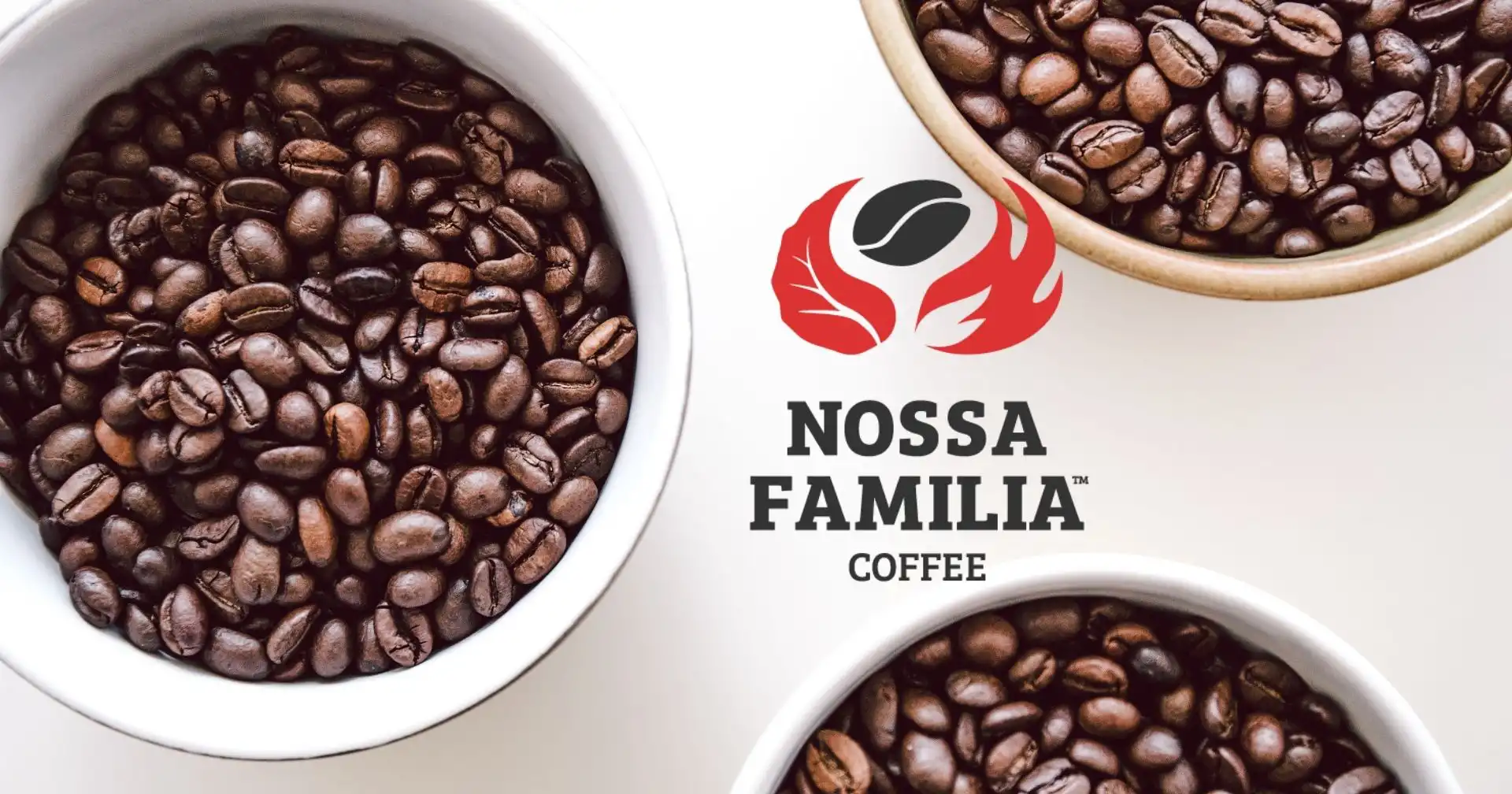 Nossa Familia Coffee Roasters |
Sustainability, family, and heritage have merged to create one of the finest coffee experiences and brands in the Pacific Northwest, Nossa Familia Coffee. Augusto Carnerio has led the way for socially conscious coffee in Nossa Familia since its inception in 2004. Discover why others rave about the quality and community community of Nossa.
Check Latest Price
Read Our Review
Verdict
Grounds for Change is a noteworthy Organic and Fair Trade coffee roaster near Seattle. It's impressive for an organic coffee roaster specializing in single origins, blends, decaf, and gourmet coffee to stay so focused on the sustainable goals they want to achieve despite the many changes in the environment and the tough competition in the coffee market.
With its outstanding track record as one of the B corporation certified coffee companies, it's right to support their sustainability goals and initiatives. You get to taste their delicious coffee blend AND save the planet. It's a win-win.