Crema Co Coffee Review 2023 – How Subscription Coffee Should Be
Finding the right third-wave artisan coffee is not rocket science. You simply need to navigate yourself to the right coffee marketplace. But what's the best coffee marketplace to go if you're too picky about good quality coffee? Here's our Crema Co coffee subscription review. We've written everything you need to know about this coffee subscription service, so you'll be guided appropriately in this coffee marketplace.
Crema Co Coffee Review
Pros
Just like your music playlist, you can pause or repeat your coffee subscription.
You can tweak the blends that arrive in your doorstep, which gives you total control of the kind of coffee you want to drink for a week.
For each 5lb bag purchased, Crema will donate $5 to the Alight, an NGO fighting against Corona.
You can subscribe to an office version through Slack.
Single-origin hand-selected coffee.
Lower price point than other large coffee subscription companies.
Cons
Free shipping is only applicable in the U.S.
Summary
Through its Kickstarter program, Crema aimed to lift coffee appreciation from seed to cup as a statement for life and not as a hype created by known coffee brands. Consider their mission a success. Crema.co subscription service focuses on the cupping and flavor profile of the coffee beans of each roaster offer. Thus giving us a more profound meaning every time we sip our coffee in the morning. For the value and price point, Crema.co is a must-have for businesses and consumers alike.
Sustainability / Social Justice
4.5
Crema Co Coffee 2023 Review Summary
If you're a coffee lover looking for an exceptional selection of specialty coffees, Crema Co Coffee is definitely worth considering. With over 40 independent roasters and 450+ options to choose from, you'll be spoilt for choice. The best part? You don't have to commit to a subscription – you can pick your favorite coffees and still enjoy significant discounts when buying in bulk.
The pricing at Crema.co is also competitive with free shipping within the US. However, if you want to ship outside the country, there will be additional handling costs involved. Still, it's more budget-friendly compared to other major competitors like Trade and Atlas. And did I mention that your first order or Welcome Kit is totally free?
Overall, with its extensive selection of specialty coffees, customizable playlists, affordable prices, and free shipping, Crema Co Coffee is really worth trying. The ability to choose your own coffee without being locked into a subscription is a major advantage, and the discounts for bulk orders make it even more enticing.
While international shipping options may be limited, the convenience and quality of the coffee selection outweigh this minor drawback. So go ahead and indulge in the world of specialty coffee with Crema.co – you won't be disappointed!
Features of the Crema Co Coffee
Cost
At Crema.Co, you can shop for specialty coffee without the need to subscribe. You can pick your favorite coffee from the 450+ collection (with over 40+ roasters many of whom are small and independent) and still receive significant discounts when you buy in bulk orders.
The price of coffee ranges between $14.81 and $24.00 per 12-ounce bag of coffee. While a 5lb coffee ranges between $68.75 and $113. The variety in prices of each bag is due to the many roasters that Crema works with.
Shipping within the country is free. Yet, if you wish to ship Crema coffee outside the U.S., you'll need to pay for handling costs.
Overall, the price of Crema.co is lower than most major competitors like Trade and Atlas if you factor in the free shipping.
In addition to the $1 or more off some of the roasters are offering, Crema.co are taking an additional $1 off. So it comes out to $1-3 off each coffee ordered.
Your first order or Welcome Kit is totally free. You've got nothing to lose to give them a try.
Rating System
The rating system of Crema.co does not involve chair-turning to tell them you liked the coffee or a professional cupping with a Gordon Ramsay-like review. It only requires you to provide a thumbs up or down to tell whether the coffee gave you excitement or felt too dull to drink again.
What You Get
Crema.co has a free trial offer for doubtful coffee drinkers. When you avail of their free trial, you'll receive three packets of coffee in small batches. You only need to pay for the shipping and handling fee.
When you subscribe to their coffee subscription service, you will receive the coffee, depending on the frequency you set up with your playlist. The coffee bags are neatly placed in an environmentally friendly box, and some roasters welcome you with a unique postcard.
Delivery Frequency
The delivery frequency of Crema is totally within your control. You can opt for a delivery every 3, 5, or 10 days. They also deliver weekly, every 2 to 3 weeks, or monthly. And if you'll be on vacation and there's no one around to accept your coffee delivery, you can pause your subscription.
Discounts
Every time you buy a 5-lb bag of any specialty coffee, $5 is donated to Alight. Even better, partner roasters also give $1 or more off when you purchase any 12 oz coffee from their shop.
Gifting Options
Coffee subscriptions are the perfect way to gift your coffee-loving partner. It allows you and your partner to choose your favorite specialty coffee to gift. And when it comes to variety and full-control, Crema set the record straight to be the best subscription to gift your partner as it allows you to customize your coffee experience with its coffee playlist.
Playlist – Coffee Selection
What is my Playlist?
The playlist works by adding coffee choices to your playlist. After the selection, you can set the shipment frequency depending on how often the coffee beans deliver. Once you've decided, you activate the subscription and wait for the coffee you saved on your playlist delivered to your doorstep every month. The decision to update or pause your playlist is up to you.
About Crema.co
Crema.co is fabled for its ability to match coffee preferences with roasts. It updates its coffee arsenal for coffee snobs and casual coffee drinkers who are frequent visitors to its virtual marketplace so here are the before-buying considerations for Crema.Co's subscription service for you to weigh in on.
About the Company
Crema.co firmly believes that coffee is not a commodity but a community that empowers the growers, roasters, and coffee lovers. Launched in 2015, Crema.co updates its long list of third-wave artisan coffee roasters in the U.S regularly. It specifically aims to give you myriads of options to build your coffee playlist and satisfy your unlimited cravings for fresh, good quality coffee.
As one of the best subscription coffee in Forbes 2020, Crema keeps on surprising its regular customers with its craft coffee concepts. Originally, Crema.co was funded via Kickstarter. They wanted to showcase single-origin coffees from specialty roasters around the U.S. They were very popular and ended up reaching their overall funding goals.
Coffee Sourcing
With coffee as community in mind. Crema.co sources its coffee directly from the roasters who take good care of their growers. Although there are some states in the U.S. that grow coffee, the team chose roasters who import beans from countries like Ethiopia, Costa Rica, and Nicaragua. The beans are roasted, bagged, and prepped for retail and wholesale consumption in small batches by smaller roasters.
The majority of the coffee hand-selected by Crema.co is single origin. While they do offer some variety of mixes, their primary focus is a high-quality single source.
Roasters
You can pack your coffee playlist with the beans from the following micro-roasters known for their premium quality of specialty coffee:
Passion House Coffee
Intelligentsia
Partners Coffee Roasters
Ladro Roasting (2020 Good Food Awards Finalist)
Kickapoo Coffee (2020 Good Food Awards Finalist)
Klatch Coffee (2020 Good Food Awards Finalist)
Coffee Delivery At-Home and Work
A coffee subscription that delivers right to your doorstep is the quickest coffee fix, especially now during Covid. If you want to keep your brew log full, subscribing to the at-home and work coffee subscription with Crema is easy.
Home
The Home coffee subscription services start with choosing the roast level (light, medium, dark, or decaf). It will scroll down to ask you which taste you prefer (fruity, sweet, chocolate, or nutty). Crema will then recommend single-origin coffees based on your previous selections.
All of your choices are saved in your coffee playlist. The number of listed coffees is matched to your heart's desire. Afterward, you'll pick up the shipment frequency and activate your subscription.
Work
The Work subscription is a collaborative way of building your playlist. You can invite members to help you select the best specialty coffee and give it a vote, which will be retained in the playlist for the next cycle. The selection starts with identifying how much coffee your workplace can consume in a week.
Next, you'll be asked about the grind preference, favorite tasting notes, your roast preference, whether or not you're into decaf, and then the coffees you prefer. Afterward, crank up your budget, the delivery frequency, and more.
What Others Say About Crema
Crema's vast collection of craft coffee and its subscription services are why many coffee lovers prefer shopping in this marketplace. And here are some of the Crema experiences that people had to share in their virtual space.
I haven't used @CremaCo in awhile, but just logged back in to start my coffee subscription back up… I was confused at first by the food images on the main page, but now I think that's pretty clever! pic.twitter.com/Q1Zd0zRVRm

— Eliot Landrum ???? (@EliotLandrum) September 9, 2019
I have been trying out coffee delivery services, so far @CremaCo has been good & I am loving having a diverse group of roasters available on the regular! $20 off if you use my referral link! https://t.co/8Rc1qPLlDt

— Robbie Holmes (he/him) (@RobbieTheGeek) September 3, 2019
(my coffee subscription is @CremaCo and they are to die for)

— Dane Petersen (@thegreatsunra) February 15, 2019
The @CremaCo @SlackHQ integration just made me feel like a hero.
☕️????❤️https://t.co/lveA8HtSQj pic.twitter.com/RoDNcVyfoV

— Andy Fowler (@andyfowler) June 9, 2017
Alternatives
Check out our Top 25 Coffee Subscriptions for other alternatives that you may fancy.
Trade Coffee
Trade Coffee is a fully-customizable coffee subscription that curates the best coffee based on your short quiz responses.
Grounds and Hounds
Grounds and Hounds is a coffee subscription service that supports growers and animal rescue initiatives through your coffee purchases.
Conclusion
Crema.co is a thriving coffee subscription brand for coffee snobs and casual coffee drinkers alike. It's a community that educates people about what goes into your cup. Coffee appreciation is well celebrated in this marketplace as it partners with micro-roasters that offer backstories for their coffee beans.
Through its Kickstarter program, Crema aimed to lift coffee appreciation from seed to cup as a statement for life and not as a hype created by known coffee brands.
This subscription service focuses on the cupping and flavor profile of the coffee beans of each roaster offer. Thus giving us a more profound meaning every time we sip our coffee in the morning.
From the considerable coffee collection Crema curates, which roasters have given you excitement? Tell us about your Crema.co experience at the comments below.
Best Value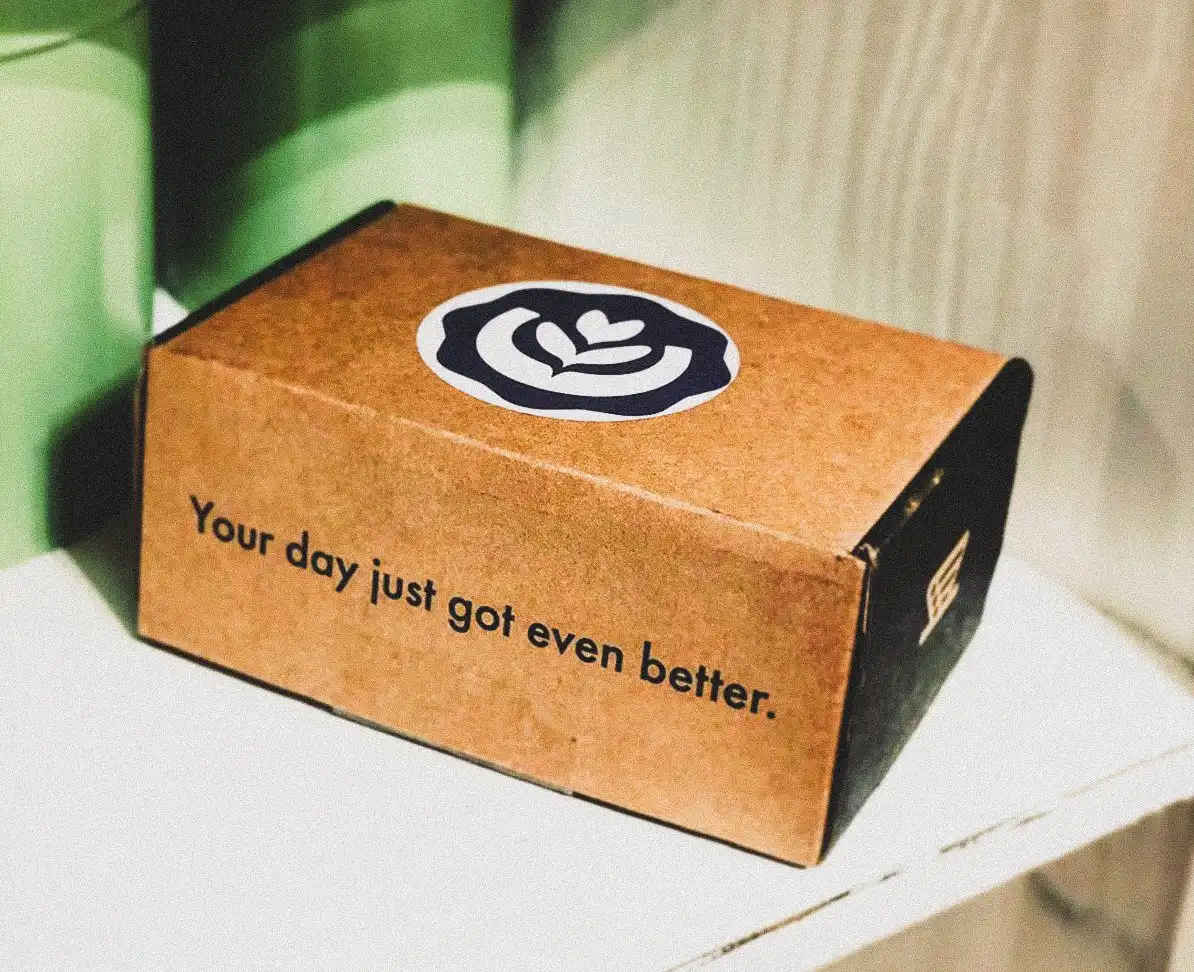 Crema.co
Crema has a different take on their coffee subscriptions. They allow you to add coffees in their collection to your "Coffee Playlist" before you activate the subscription and start the delivery. Each Coffee delivered to you is freshly roasted-to-order and shipped free.
Get $1 to $3 off on all coffee purchases. The proceeds go to support Alight, who are fighting the spread of the Coronavirus.
Subscription cost: $
You'll receive: One bag of 12 oz or 5 lbs of Coffee depending on your roaster and coffee single origin of choice.
***Save $1 - $3 + Get FREE SHIPPING FOREVER***
Check Latest Price
Learn More
Affiliate links / Images are directly from the manufacturer