8 Best Sustainable Coffee Brands You Can Trust
Have you ever wondered what will happen when the coffee supply as we know it ends? As scientists predict, 60% of the land used for cultivating coffee plants in coffee regions worldwide will become unsuitable for farming by 2050. As a coffee lover, what action should we take to prevent this and is it possible to have an impact? We've handpicked what we think are the best sustainable coffee brands on the market at this time.
If you're in the market for new coffee or interested using your impact dollars with an organization you believe in, check out our list of the greenest coffee brands.
Coffee and Sustainability
Beneath the flourishing coffee economy lies a ticking time bomb: climate change. According to a 2016 study, climate change is a growing threat to Central America's most small coffee farms, aside from the continuous coffee price fluctuations.
Yet, Central America coffee farmers remain resilient to the 2-2.5 degree Celsius higher temperature, 5 to 10% lower chances of rainfall, increased pest and disease prevalence, more extreme weather phenomena, and 40% or more production decrease areas suitable for coffee cultivation.
Agroforestry and shade trees are some of the countermeasures that most smallholder coffee producers in Central America utilize. Such measures provide between 30 to 45% shade cover while maintaining a ground cover with leaf litter seems useful.
However, it's not only Central America who will be affected by climate change. Inconsistent yields of coffee beans are experienced in Colombia due to rising temperatures and erratic rainfalls. Vietnam might experience long drought seasons by 2050 in the Central Highlands, where most Robusta beans are grown.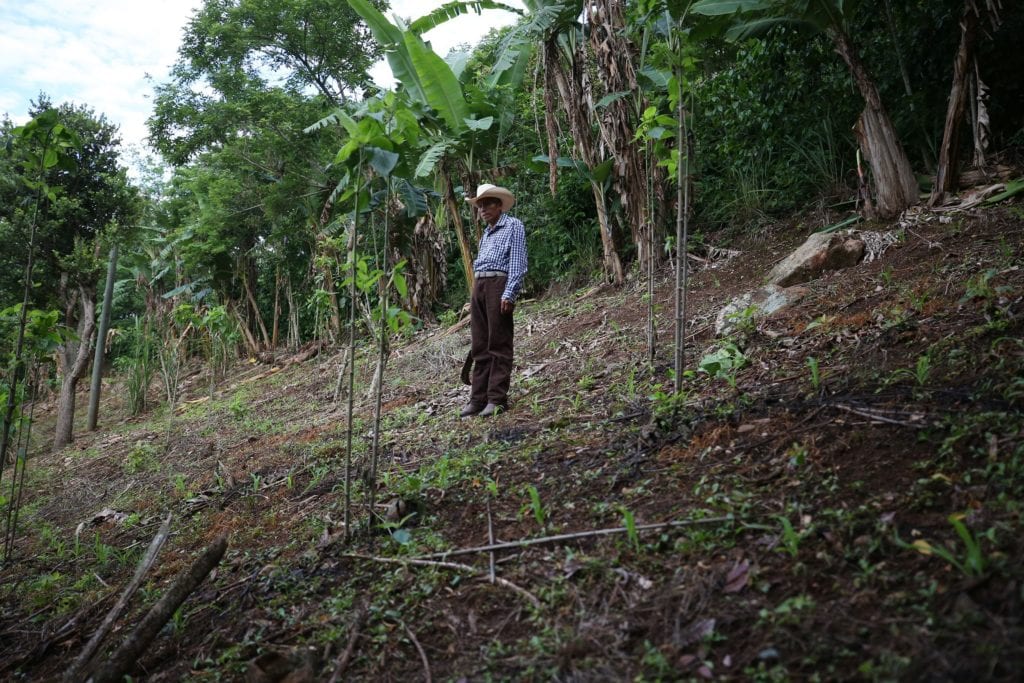 A rise in the number of Honduran small coffee farmers abandoning their coffee farms affected by the climate crisis in exchange for a good life as immigrants is also observed. With climate change, small and big coffee producers will be affected. So what beneficial effects can sustainability in coffee can give if we redirect our support to it?
Although there's no big coffee company that can tackle this significant issue alone, the existence of the World Coffee Research is beneficial in developing strategies to lessen the impact of climate change. Some of the strategies might be more adaptive than preventive, given that temperatures are bound to rise continuously. Such strategies undertaken are:
Creation of a gene bank to preserve Arabica coffee beans' genetic diversity
Designing a variety catalog tells about the coffee bean's yield, adaptability to thrive in certain altitudes, and the bean's pest prevalence.
Evaluation of the new coffee varieties to ensure palatability through "sensory lexicon."
Dr. Sarada Krishnan's talk at the Re: co Symposium Seattle 2017
However, World Coffee Research also acknowledges that significant gaps in knowledge on helping the best small coffee producers adapt to extreme weather patterns are among the organization's challenges. To which a member of the board of World Coffee Research, Doug Welsh, affirms the shortcomings while giving enlightenment why we must act no
"No one, of course, would want to see any coffee species go extinct, but we have to prepare for the distinct possibility that that could happen," says Mr. Welsh about how threatening climate change is to the world's coffee supply.
Sustainability Things to Consider when Buying Coffee
Even if you're a casual coffee drinker, your purchase of a sustainable brand of coffee can make a difference. Still, there are things to consider when you decide to buy sustainable coffee brands. These are:
Is your coffee FairTrade?
A Fair Trade coffee is a coffee brand certified through the Fairtrade International system. These coffee brands ethically source their raw products from farmers and hire workers for a fair wage. It is an international label that indicates high quality. Likewise, it symbolizes protection for growers and roasters against exploitation.
Read our full overview of FairTrade coffee to learn more.
Is it Organic?
A 2014 paper published online by Cambridge University Press highlights that organic produce is better than cultivated using conventional methods. The document indicated that organic foods have "higher antioxidant and lower cadmium concentrations." Likewise, organic crops have "the lower incidence of pesticide residues."
Organic coffee offers a bunch of health benefits. Yet, the benefits are often stripped off by the use of agrochemicals in cultivating the coffee plants. Aside from its effect on the plant, pesticides can also harm humans with manifestations of skin rashes, nausea, headache, lethargy, vomiting, and other allergic reactions when in contact.
So if you were to choose between organic coffees and non-organic coffee, organic coffee is much recommended for its high content of antioxidants, vitamins, and minerals. LIkewise, organic coffee boosts the immune system and serves as a protection from diseases.
Best of all, it safeguards the environment and the farmers with sustainable farming practices in cultivating organic coffees. In case you are looking for organic coffees, check brands of coffee if they have the USDA Organic seal.
Is it Bird Friendly?
Coffees with a Birdfriendly seal are coffees sourced from farms that include a combination of foliage cover, tree height, and biodiversity in their farming practices to protect wildlife and the habitat for birds. Instead of clearing the forest for coffee cultivation, the coffee plants are grown under a canopy of trees.
Likewise, these coffee farms actively participated in the Bird-Friendly Program that sought to protect the bird's habitat from the threat of deforestation. To support coffee farms who are protecting biodiversity, look for coffee brands with Bird-Friendly seals.
Are there Certifications?
Other green certifications worth considering to support the movement to protect our environment and wildlife are the following:
B-Corporation
B-Corporations are those who serve the community beyond the expectations. It's a certification program that evaluates companies through their social and environmental performance. The B Impact assesses how the company's operations and business model affects the employees, the community, the environment, and the stakeholders. It's an end-to-end performance verification where every business process is observed, assessed, and evaluated.
1% for the Planet
The 1% for the Planet is an initiative started by two businessmen who shared love for the outdoors. Upon realizing the responsibility to protect the planet, these two businessmen began to give 1% of their sales back to the environment regardless of profitability in their end.
This environmental initiative aims to fund diverse ecological organizations worldwide to help solve the world's ecological problems.
Carbon Neutral
Carbon Neutral is the most recent certification in promoting environmental awareness to consumers. Among other highly consumed crops worldwide, coffee is one of the crops that has an enormous negative impact on the environment and wildlife.
To cultivate coffee, forests have to be cleared to make way for coffee plantations, which leads to water contamination from pesticides and herbicides. The beans are then imported to developed countries responsible for the roasting of the coffee beans.
Lastly, these beans are shipped to customers for consumption. From this process, imagine how much energy was used and how much carbon dioxide is emitted for the simple joys of having a delicious cup of coffee. The guilt feeling is there, and this is what the claims of carbon neutrality are for, which aims to eliminate the guilt and make coffee an appealing product to consumers.
How does Carbon Neutral certify businesses? Companies are expected to have business practices that do not add greenhouse gases to our atmosphere. They have to meet the environmental and labor standards that relate to reducing their carbon footprint.
Rainforest Alliance
The Rainforest Alliance intent to protect the environment and labor rights of the workers. It is a non-profit, tax-exempt institution based in New York. This environment organization aims to conserve biodiversity by promoting sustainable agriculture, forestry, tourism, and other businesses.
It only certifies products and services, including coffee, if a company complies with the agency's specific standards.
Does it support direct trade, single-origin, and single producer?
Sustainability does not only revolves around the environment. Farmers and roasters also play an essential role in protecting the planet. Eco friendly becomes more tangible when it is attached to certifications that support sustainability in coffee.
Direct trade is different from Fair Trade. While Fair Trade provides a safety blanket for the coffee producers in case of the market price dive to its lowest, Direct Trade is more focused on the quality of coffee producers can provide regardless of the coffee price.
Coffee roasters travel to coffee regions to visit their partner coffee farm for direct bean purchases. Some coffee company partners with coffee farms and extend financial and technical support by providing equipment and enough funding to ensure quality coffee.
So if you found a coffee brand labeled with "Direct Trade," it means that the coffee company is very meticulous with the quality of their coffee beans they offer to consumers.
We've dedicated an entire article to Direct Trade that covers everything you need to know.
Single Origin
Ever wondered why single-origin coffee is expensive? That's because the coffee beans have a unique flavor profile that is only available in certain coffee regions. Single-origin coffees are beans given the utmost care and special treatment (think about the kind of soil used in growing these crops, the growing condition, and the farming practices used to yield a high-quality bean).
Single Producer
A single producer is a coffee producer that directly trades their single-origin coffee to buyers. These are one farm or an estate cultivating premium grade coffee to meet single-origin coffee buyers' demands.
Single producer of premium quality coffee removes the anonymity on who produces these single-origin coffee beans. So when you buy a single-produced coffee, you are already aware of where the coffee beans were rightfully sourced, assuring you that you got the best beans.
Is it Shade-Grown?
Coffee cultivated under the partial forest canopy is considered a sustainable practice in preserving the environment and biodiversity, mostly forest that is slowly diminishing because of deforestation. Many roasters and coffee sellers are supporting coffee producers who practice this traditional but sustainable farming practices.
Shade-grown coffee is often sourced from coffee farms situated in southern Mexico, Peru, El Salvador, Ethiopia, Nicaragua, Panama, Sumatra, Guatemala, and New Guinea.
Our Favorite Sustainable Coffee Brands
There are many sustainable coffee brands that Big Cup of Coffee can recommend. Still, these eight sustainable coffee brands below raised the bars to support and protect the environment and wildlife while roasting the best tasting coffee.
Larrys Coffee
Larry's Coffee is a sustainable-focused coffee roaster that builds long-term relationships with farmers. It's one of the B Corporations in our list. They source their beans through cooperatives that import Fair Trade coffee beans directly from the growers.
Location: Raleigh, North Carolina
Organic: Yes
Fair Trade: Yes
Bird-Friendly: No
Rainforest Alliance: Yes
Carbon Neutral: Yes
Certifications: Fair Trade, Organic, Shade-Grown, B-Corporation
Direct Trade, Single Origin, or Single Producer: Direct Trade, Single-Origin
Our Overall Rating: 4.4 out of 5
Our Comprehensive Review: https://bigcupofcoffee.com/larrys-coffee/
Our Favorite Coffee: El Salvador Dali Blend
Read the full review of Larry's Coffee here see what this B-corp coffee company has in store for you!
Sustainable Favorites
Larry's Coffee | Larry's Beans
Larry's combines coffee excellence with a belief that business can be a force for good. Based in Raleigh's Five Points neighborhood, Larry's occupies a cluster of three buildings with a roastery in the center, incorporating solar water-heated floors, rainwater-driven restrooms and a massive passive-solar clear story. All Larry's Coffee is Organic, Fair Trade and Shade-Grown, (including the fully recyclable k-cups the company recently launched).
Larry's is a certified B-Corporation, modeling the role of business as a source of good in the world. The company is also a founding member of Cooperative Coffees, a group of independent coffee roasters importing coffee directly from farmers with the goal of defining a higher standard of partnership and fairness.
Check Latest Price
Read Our Review
We earn a commission if you make a purchase, at no additional cost to you.
Nossa Familia
Nossa Familia Coffee is a B Corp coffee roaster in Portland that focuses on building positive and lasting relationships and environmental sustainability. They treat coffee growers as part of their family and extend support to people and organizations they'd think would make a difference.
Location: Portland, Oregon
Organic: Yes
Fair Trade: Yes
Bird-Friendly: No
Rainforest Alliance: Yes
Carbon Neutral: No
Certifications: Organic, Fair Trade, Rainforest Alliance
Direct Trade, Single Origin, or Single Producer: Direct Trade, Single Origin
Our Overall Rating: 4.4 out of 5
Our Comprehensive Review: https://bigcupofcoffee.com/nossa-familia-coffee/
Our Favorite Coffee: Full Cycle Medium Roast
Find out what makes Nossa Familia different from other sustainable coffees with its approach to social and environmental issues while celebrating family heritage.
Read Our Review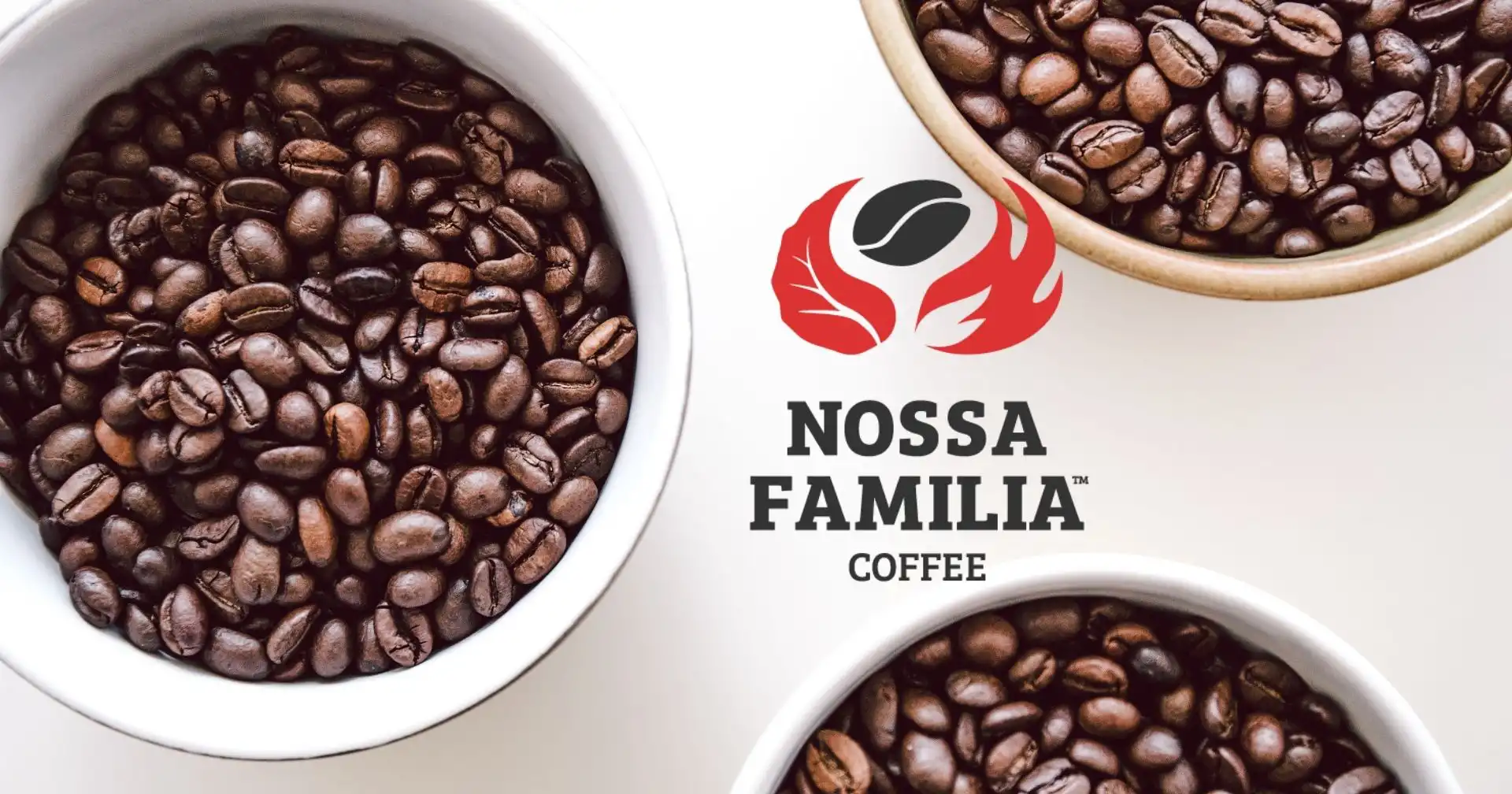 Nossa Familia Coffee Roasters |
Sustainability, family, and heritage have merged to create one of the finest coffee experiences and brands in the Pacific Northwest, Nossa Familia Coffee. Augusto Carnerio has led the way for socially conscious coffee in Nossa Familia since its inception in 2004. Discover why others rave about the quality and community community of Nossa.
Check Latest Price
Read Our Review
Portland Roasting Company
Portland Coffee Roasters sources its beans directly from farmers. Not only do these coffee roasters support FairTrade, but they also embrace practices that build sustainable relationships with the communities: renewable energy practices, fair trade and organic, coffee production standards that reduce their impact on the environment.
Find out how sustainability plays a vital role in Portland Roasting Company from our full review.
Sustainability Pioneers
Portland Coffee Roasters
Since 1996, Portland Roasting Coffee has sourced coffee directly from farmers while building sustainable relationships with them and the communities they support. For more than 20 years Portland Roasters has worked to create lasting connections extending from their local community to their farmers, their customers and partners. These connections are at the heart of their business, and allows them to focus not just on coffee, but on improving both people and planet.
Check Latest Price
Read Our Review
We earn a commission if you make a purchase, at no additional cost to you.
Tiny Footprint Coffee
Tiny Footprint Coffee is a small coffee roaster that supports environmental sustainability. Whenever you buy a coffee bag from their online store, this coffee company plants trees from buying organic, shade-grown coffee beans of coffee farmers from top coffee regions. They also pay the farmers with a competitive market value of coffee beans per pound to earn a decent living.
Location: Brooklyn Center, Minnesota
Organic: Yes
Fair Trade: Yes
Bird-Friendly: Yes
Rainforest Alliance: Yes
Carbon Neutral: Yes
Certifications: Organic, Fair Trade, Bird-Friendly, Rainforest Alliance
Direct Trade, Single Origin, or Single Producer: Direct Trade, Single Origin
Our Overall Rating: 4.7 out of 5
Our Comprehensive Review: https://bigcupofcoffee.com/tiny-footprint-coffee/
Our Favorite Coffee: Fair Trade Organic Peru
Learn more about what acts of sustainability Tiny Footprint Coffee supports in our full review.
Carbon Negative!
Tiny Footprint Coffee
The World's First Carbon Negative Coffee Roaster!
Tiny Footprint Coffee is a coffee roaster with an environmental cause. It's the world's first carbon-negative coffee that supports sustainability and fair labor. They source their coffee beans from farmers who give utmost care to the coffee plants and protect the environment where they cultivate their beans. Also, they pay their growers a fair and competitive wage.
Check Latest Price
Read Our Review
Pachamama Coffee
Pachamama Coffee is a coffee cooperative that buys coffee directly from the cooperative members at a fair and competitive price. The unions and Pachamama members determine the coffee purchases' value to ensure that growers are paid right.
The farmers export coffee beans while Pachamama imports it to the US. The imported beans are roasted and shipped for wholesale and retail consumption. And the entire profits of the coffee are brought back to farmers through retained earnings or dividends.
Location: Sacramento, California
Organic: Yes
Fair Trade: Yes
Organic: Yes
Bird-Friendly: Yes
Rainforest Alliance: Yes
Carbon Neutral: No
Certifications: Fairtrade, Organic, Rainforest Alliance
Direct Trade, Single Origin, or Single Producer: Direct Trade, Single Producer
Our Overall Rating: 5.0 out of 5.0
Our Comprehensive Review: https://bigcupofcoffee.com/pachamama-coffee/
Our Favorite Coffee: Single Origin Guatemala
Read our full Pachamama Coffee review to discover how coffee cooperatives can help in promoting sustainable living.
First Cooperative Roaster in the US!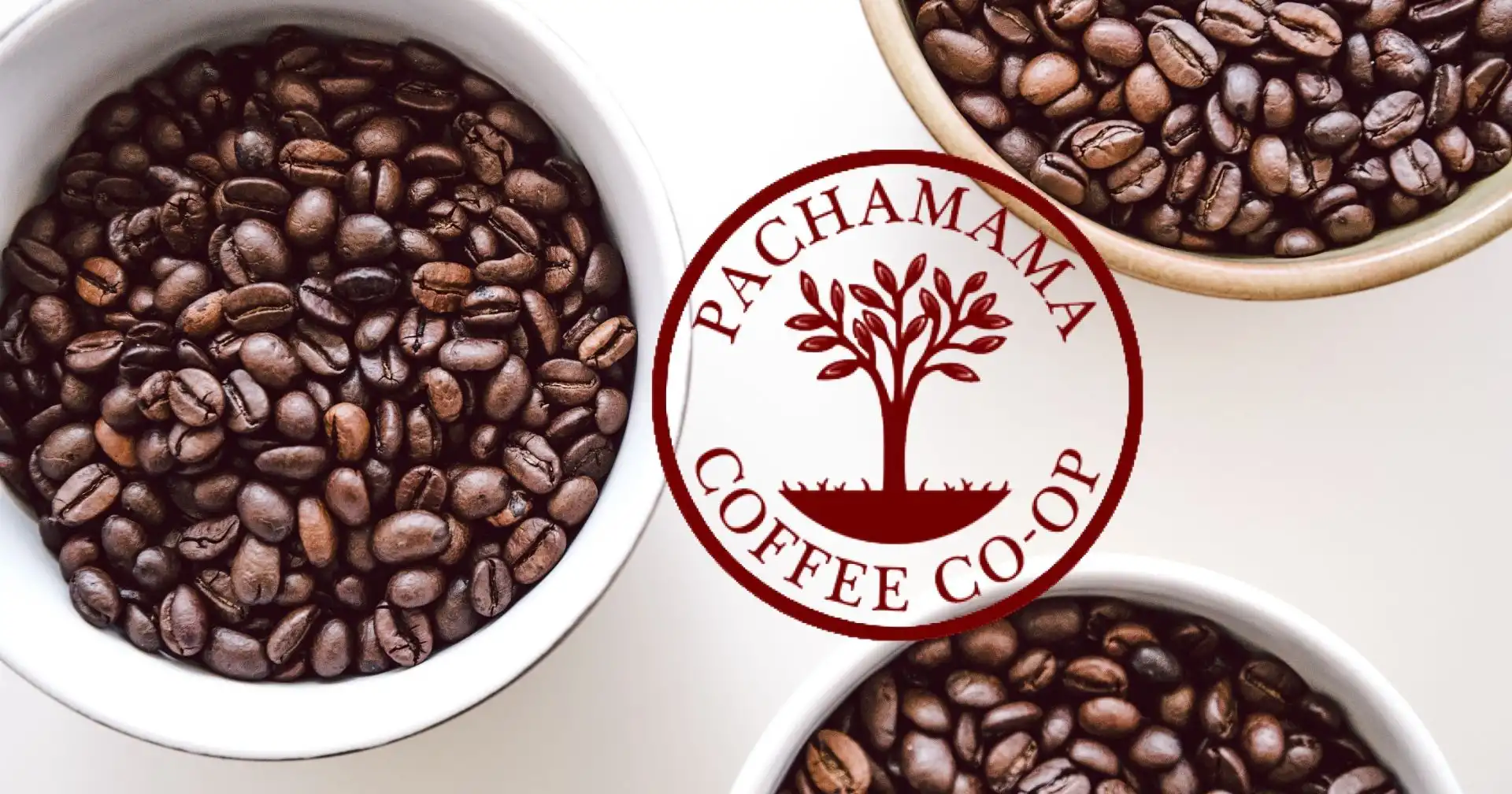 Pachamama Coffee |
Pachamama Coffee Cooperative is the first specialty coffee roaster in North America entirely owned and governed by smallholder farmers in Peru, Nicaragua, Guatemala, Mexico and Ethiopia. Established in California in 2006, the cooperative delivers freshly roasted coffee direct-to-consumers while ensuring profits flow back to origin.
Check Latest Price
Read Our Review
Volcanica
Volcanica Coffee is known for sourcing coffee beans cultivated on farms that practice sustainable farming. Likewise, they interact with the community and the environment based on their core principles and values.
Location: Atlanta, Georgia
Organic: Yes
Fair Trade: Yes
Organic: Yes
Bird-Friendly: No
Rainforest Alliance: Yes
Carbon Neutral: No
Certifications: Fair Trade, Rainforest Alliance, Organic, Shade-Grown
Direct Trade, Single Origin, or Single Producer: Direct Trade, Single Origin, Single Producer
Our Overall Rating: 4.6 out of 5
Our Comprehensive Review: https://bigcupofcoffee.com/volcanica-coffee-review-2020/
Our Favorite Coffee: Organic Ethiopian Yirgacheffe
See how Volcanica shows its commitment to the environment by reading our full Volcanica Coffee review here.
Biggest Sustainable Collection!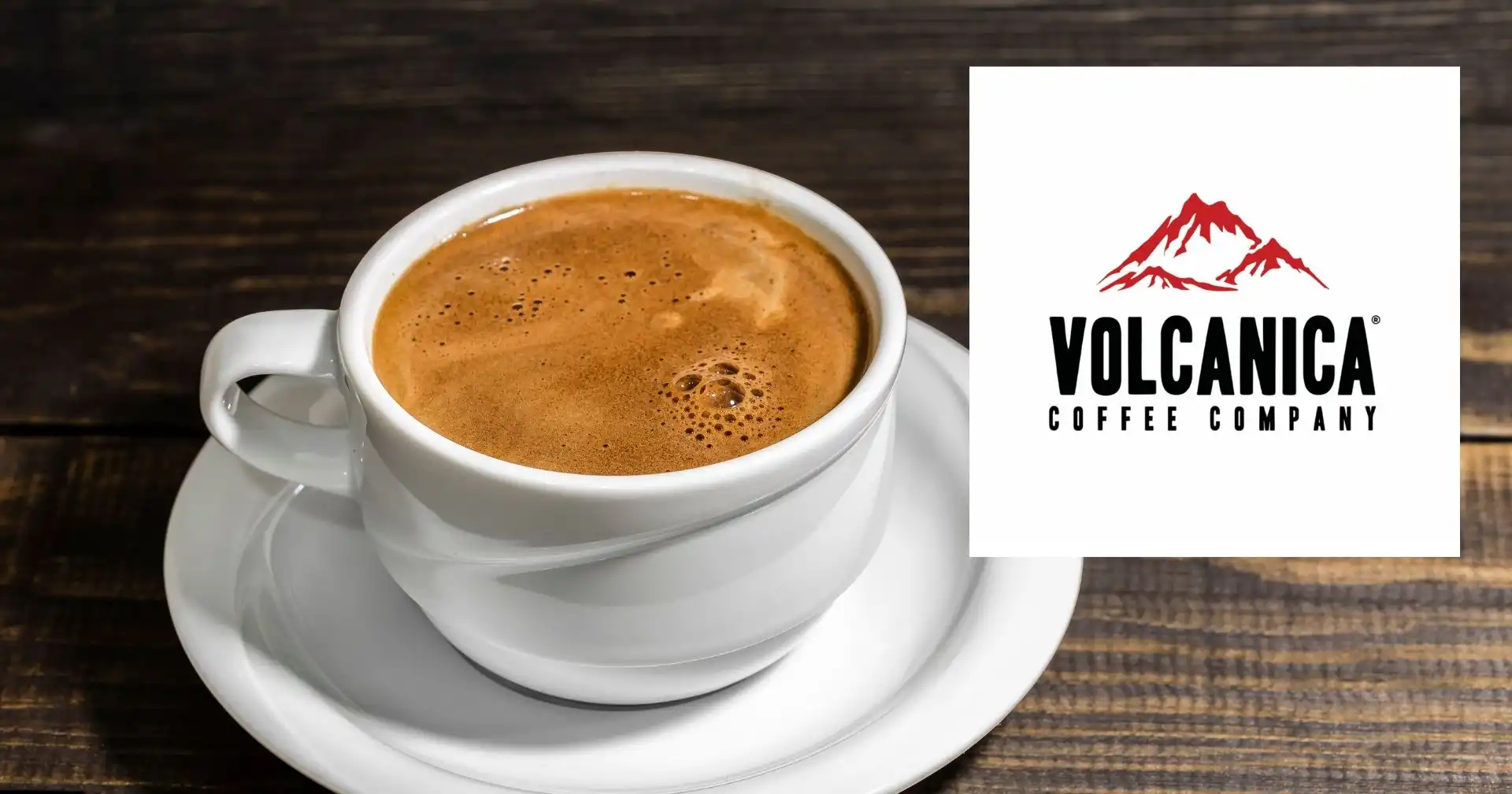 Volcanica Organic Coffee
Volcanica carries over 130 different coffees including single origin, estate, peaberry, decaf and flavored coffees from all around the world. All of their coffees are fresh roasted in Atlanta, GA. Check out their Organic, Fair Trade, Shade Grown, and Low Acid Coffee varieties.
Buy Now
Read Our Review
Affiliate links and images were provided by the manufacturer
Counter Culture Coffee
Counter Culture Coffee is the pioneer of high quality, sustainable coffee beans. It was founded in 1995 to pursue coffee perfection through commitment to environmental, social, and fiscal sustainability. This coffee roaster forms relationships with coffee growers and agencies to build trust, improve quality, and promote transparency.
Location: Durham, North Carolina
Organic: Yes
Fair Trade: Yes
Organic: Yes
Bird-Friendly: Yes
Rainforest Alliance: Yes
Carbon Neutral: No
Certifications: Fairtrade, Organic, Kosher
Direct Trade, Single Origin, or Single Producer: Direct Trade, Single Origin
Our Overall Rating: Coming Soon
Our Favorite Coffee: Big Trouble Blend
Learn more about upscale sustainability in our Counter Culture Coffee full review.
Counter Culture Coffee
For more than 25 years, Counter Culture has been a pioneer of coffee quality and sustainability. Their coffee department continues to cultivate relationships with growers and organizations around the world in order to build trust, improve quality, and foster transparency.
Check Latest Price
Read Our Review
Grounds for Change Coffee
Grounds for Change Coffee is a family-owned coffee company. All of the blends are Organic, Carbon-Free, and Fairtrade certified. Much of the coffee they sell is cultivated in shade-grown conditions to ensure high-quality coffee while supporting a healthy living condition for migratory birds.
Location: Kitsap Peninsula, Seattle
Organic: Yes
Fair Trade: Yes
Carbon-Free: Yes
Bird-Friendly: Yes
Rainforest Alliance: Yes
Carbon Neutral: Yes
Certifications: B-Corp, 1% for the Planet, Fairtrade, Organic
Direct Trade, Single Origin, or Single Producer: Direct Trade, Single Origin
Our Overall Rating: Coming Soon
Our Favorite Coffee: Agate Pass Med-Dark Blend
Learn more about social purpose meeting sustainability in our Grounds for Change full review.
Grounds for Change Coffee | Kitsap Peninsula, Washington
Grounds for Change is a family-owned and operated coffee roasting business located on the Kitsap Peninsula due west of downtown Seattle. We roast our 100% fair trade, organic coffee in small batches to ensure that you receive the freshest coffee possible.
All of our coffee is Fair for Life Fair Trade certified and our organic certification meets the stringent Organic Processor Standards enforced by the USDA and the Washington State Department of Agriculture. Additionally, our coffee is Carbon-Free Certified by CarbonFund.org, which means that the complete carbon footprint (from crop to cup) is offset with tree planting. Much of the coffee we sell is grown in shaded conditions which helps to support healthy habitat for migratory birds.
Check Latest Price
We earn a commission if you make a purchase, at no additional cost to you.
Our Takeaways for the Best Sustainable Coffee Brands
The preservation of our environment relies heavily upon our buying decisions and our mode of consumption. With environmental reports published every day by renowned scientists and environmentalists about our planet's condition, such issues raised should not be taken lightly.
Many businesses are starting to take their first steps toward preserving the environment by complying with different environmental standards. Still, it won't have any effect if consumers don't take into account our planet's situation and support sustainable initiatives. Choosing which coffee to buy is one way you can make a small difference – it all adds up.