How to Make Java Chip Frappuccino Starbucks Style
As a certified barista, I've made my fair share of Java Chip Frappuccinos. And while Starbucks certainly knows how to make a delicious Frappuccino, you don't have to go to a coffee shop to enjoy one.
With the right ingredients and a little bit of know-how, you can make a Java Chip Frappuccino that's just as good as the ones you'll find at Starbucks.
In this recipe post, I'll share my tips and tricks for making this perfect Starbucks copycat Frappucino on your own. Whether you're a coffee lover or just looking to impress your friends and family, this recipe is a must-try.
So let's get started!
What Is Java Chip Frappuccino?
Java Chip Frappuccino is one of the most popular blended coffees at Starbucks. Starbucks' official website describes it as a blend of mocha sauce and Frappucino chips with milk, coffee, and ice, topped with whipped cream and mocha drizzle.
Starbucks's proprietary Java chips are made with over twenty ingredients, such as wheat flour, palm kernel, and palm oil. This is extremely difficult to make, so we'll substitute them with chocolate chips.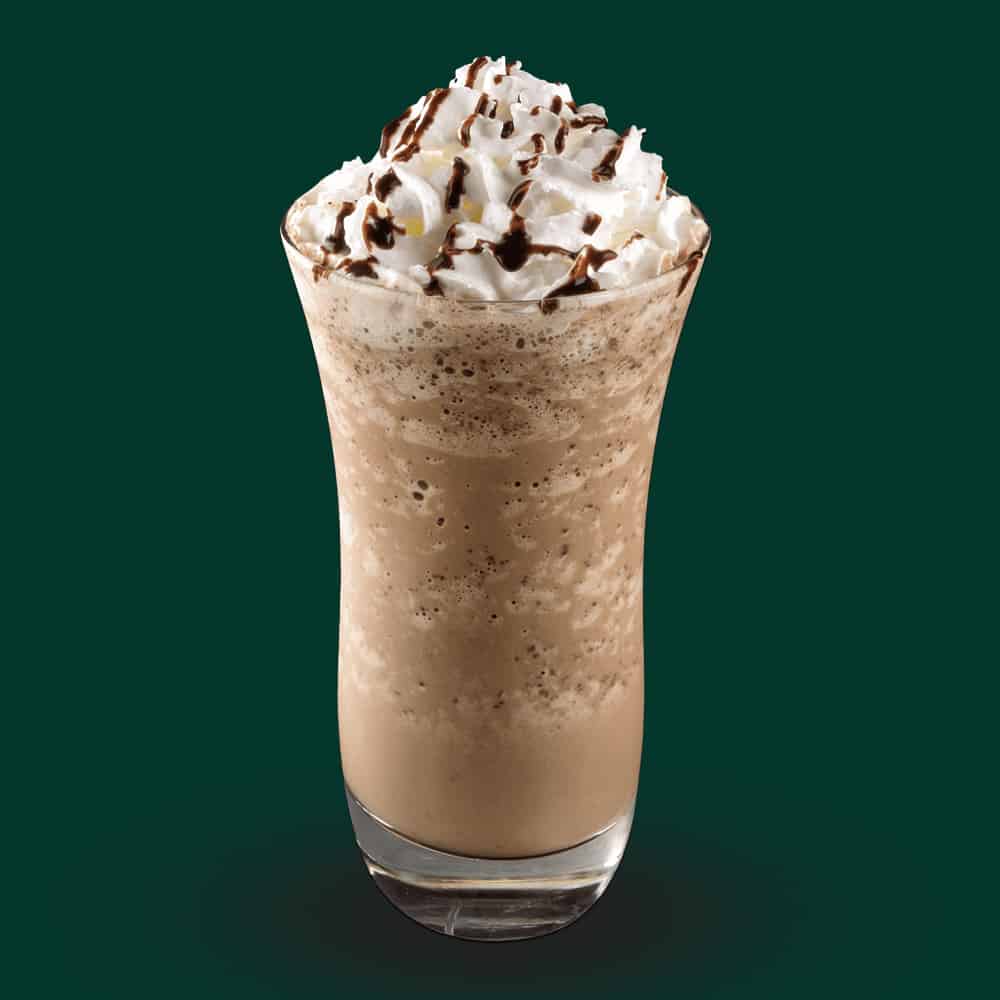 This incredible blend originated from the Arabica coffee grown on the Island of Java in Indonesia. Java Chip Frappuccino, the drink's name, isn't related to the geographic reference, though, but it is worth knowing.
How to Make Java Chip Frappuccino at Home
Getting the drink from Starbucks can be expensive, but you can recreate this drink at home. Starbucks uses a few proprietary ingredients, but we'll replace them with ease:
Starbucks Mocha sauce = chocolate syrup
Starbucks Java chips = chocolate chips
Pumped Frappucino roast = instant coffee or espresso cooled down
Just follow the instructions below to experience a near original Starbucks taste.
The Java Portion
When brewing the drink, you need to start with the Java Chip Frappuccino's Java portion. Starbucks java chip uses a frappuccino® roast in all their Frappuccinos. It is a kind of syrup they pump into the glass. It is concentrated coffee with a rich flavor but not so overwhelming that it takes over the entire brew.
You can make this java by dissolving 1 tablespoon of instant coffee in 1/2 cup hot water, stir, and let cool. You can also use a double shot of espresso or cold brew.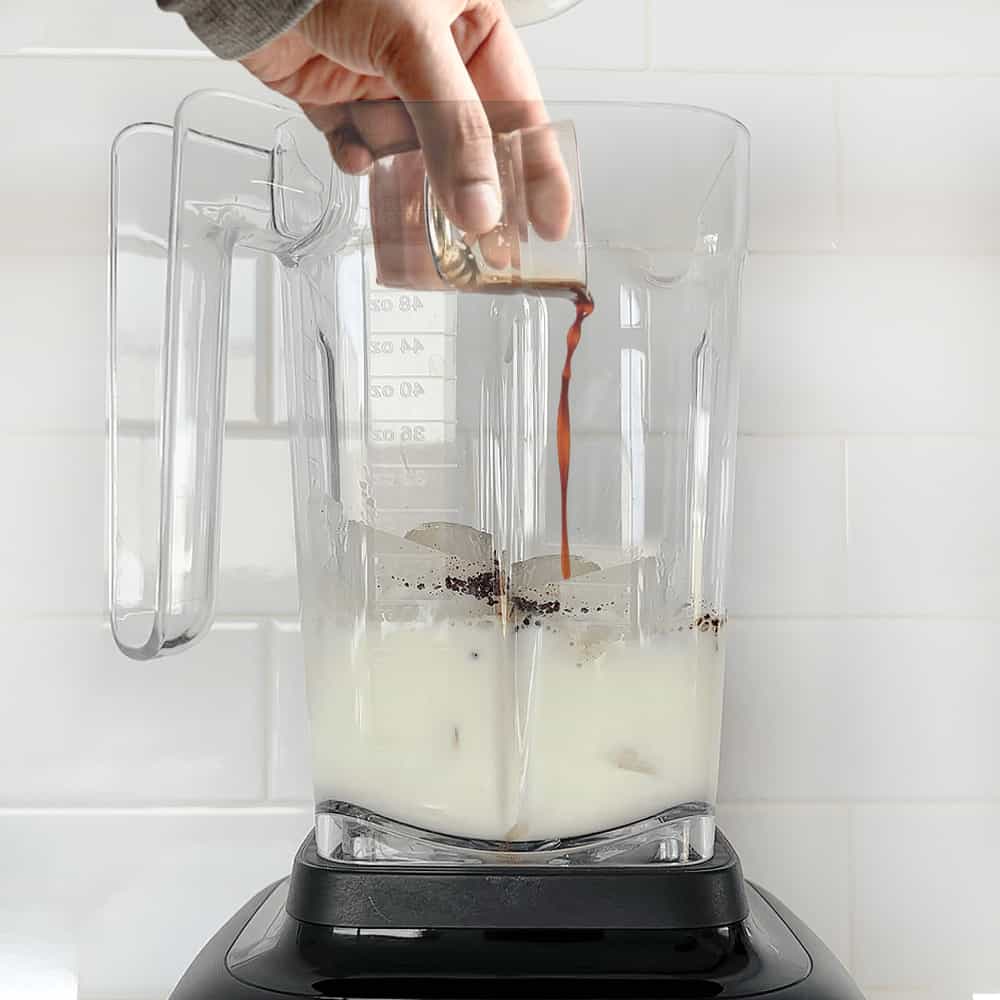 Next, pour 1/2 cup of whole milk into a strong blender. If you don't want to use whole milk, you can substitute almond milk, soy milk, or any other milk type of your choice.
Add 2 tablespoons of chocolate sauce but feel free to add more to suit your taste. Add 1/2 cup of ice as well.
The Chip Portion
Now for the chip portion of the brew, Starbucks uses their signature Frappuccino chips to their drink. But you can easily substitute it with chocolate chips. You can even tailor it to your taste by using semi-sweet chocolate chips, milk chocolate, or dark chocolate chips.
Add 2 tablespoons of chocolate chips to the blended mixture.
Complete the Starbucks Java Chip Frappuccino
Now that you've placed everything into the blender, blend until the mixture is smooth and creamy.
Get a transparent takeout coffee cup, preferably a Starbucks one. Drizzle the chocolate syrup along the sides of the cup and add in the creamy Java Chip Frappuccino. Finally, top it off with whipped cream and drizzle some more chocolate syrup.
Get a transparent takeout coffee cup, preferably a Starbucks one. Drizzle the chocolate syrup along the sides of the cup, add in the blended creamy Java Chip Frappuccino, and top it off with whipped cream. Drizzle some more chocolate sauce or mocha sauce on top.
What Type of Cup Should Java Chip Frappuccino Be Served In?
The ideal cup is the Starbucks reusable cup. It comes in a nice, frosted, or unfrosted exterior with the Starbucks logo. Serving it like this will give you the feel of having a barista-brewed Java Chip Frappuccino. But if you don't have one at home, you can use a tall clear glass or a mason jar.
Barista Tips for the Finest Java Chip Frappuccino
Start with less ice and add more to make the Frappuccino thicker.
The color of your drink depends on the amount of coffee and chocolate syrup you add to the brew. Add more coffee and chocolate syrup if you want the glass to be darker. But remember that adding more of these will richen the coffee.
If you want the drink to be creamier, add heavy cream or half and a half into the mix instead of whole milk.
If you want to decorate the sides of the glass or cup, hold the container in one hand and the bottle of chocolate sauce in the other. Slowly rotate the container to have the sides equally drizzled with the chocolate syrup.
If you do not want the drizzled chocolate syrup to mix into the brew instantly, place the container into the fridge to let the drizzled chocolate syrup set.
Frequently Asked Questions
Conclusion
If you love Starbucks Frappuccinos but don't want to spend a ton of money on them, I've got the perfect solution for you. With just a few simple ingredients, you can make your own homemade Frappuccino that tastes just as good as the real thing.
And the best part?
It's super easy to make and way cheaper than buying it at Starbucks.
So why not give it a try?
Make a big batch for your friends and family, and impress them with your barista skills. Give it a try, and let us know how it turned out in the comments!